Who we are
Bark and Mew Crew recognized the need for professional Pet Services in the Halton Region that  would focus on the essential principal of providing pet care services of premium quality to enrich the lives of pets and their owners.
The relationships we form with owners and their pets are bonds that we take seriously. We realize that taking care of your PawKid is a privilege. A privilege we honour as it comes with great trust and responsibility. We will always be striving for that 100% Parent Approval by ensuring you have peace of mind and your pet has experiences that foster total well being.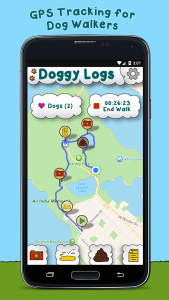 We also realized that sometimes you wish you could be there every day with your PawKid. So we offer GPS tracking so you can know how they are enjoying their time with us when you can't be with them. Not only does this hold us accountable to ensuring you are getting what you are paying for, it offers parents peace of mind. You will receive an detailed report providing you with pictures of the walk or adventure route, start and finish times and when your pet left their scent by relieving themselves as well as notes from your walker.
Why choose us?
We love your PawKid like it was one of ours. We are passionate about all pets and their overall well being and promise they will treated with the respect they deserve.
We are Pet First Aid Certified and will always stay current with certification. Ask us to see our certification.
We are bonded and insured and will stick to the criteria established within our insurance  We will show you our policy that outlines the number of pets we can have in the care of one provider at a time – what this means to you is that you can rest assured you PawKid is not just a number.
We are the first in Halton Region to offer GPS tracking to ensure you receive the services you are paying for.
We provide whole pet well being. We ensure that all your needs are covered. Whether it be dog walking, dog boarding, or dog training referrals, cat care or other pets – we are here for you.
Experienced and caring staff.  All our staff are trained, have reference and criminal background checks and are bonded and insured.
Satisfied Customers  and a 100% Parent Guarantee!
Free in home consultation with the one of the owners to ensure you and your PawKid are with the best possible staff that fits your unique family. We want you to feel like part of the Bark and Mew Crew family, which is why we'll come to your home for a free consultation to answer all of your questions and concerns before you start any programme with us.
---